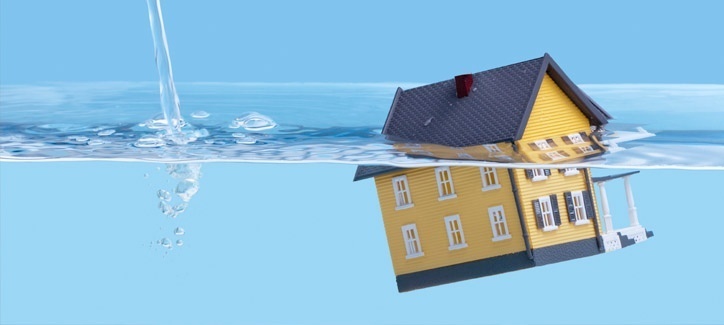 If you've recently experienced serious property loss due to a fire or flood, dealing with the aftermath of the incident can be rather overwhelming. Your home and possessions have been more than just materialistic items to you, as their cherished values are immeasurable. As one experiences the initial sense of shock and loss, it is crucial to make important decisions at this time ― even though one may feel the least capable of doing so.
Your Physical and Emotional Needs:
Anxiety and stress is only normal during this difficult time. You may be feeling confused, frustrated, or even in disbelief of what has happened. As difficult as the circumstances are, it's important to physically/emotionally take care of yourself in order to deal with the stress of a property loss. Under these conditions, sleep deprivation and poor nutrition can convert the strongest, most capable person into the most vulnerable. If you're having trouble sleeping from anxiety/restless thoughts, it's imperative to avoid being under the influence of any drug-related substances; it's critical that you keep your mind clear and focused, while getting through this predicament. Resort to exercise. Exercising will help let out stress and clear your mind, while keeping your mind, body and soul healthy.
Assessing Your Situation:
Find temporary shelter: Several insurance policies cover most, if not all of the costs of hotel or motel stays. Be sure to check with your insurance agent.
Make arrangements for emergency repairs to be done immediately: Stabilize your property; protect it from additional damage and keep it from becoming a hazard to others. In general, homeowners' policies require that you take these steps to minimize further loss and often will cover the cost.
Be extremely cautious entering your property: Don't enter areas of your property where walls, foundations, or underlying ground have been distorted or where ceilings are sagging. Close and lock as many doors, windows, or other openings as possible to avoid looters/intruders.
Call the gas and electric company right away: Call your gas company before turning anything on, as it may be illegal to restart any appliances yourself due to potential danger. Call an electrician or other qualified professional to check your electric system.
Avoid discarding any items: Even if items seem undoubtedly damaged, wait until the insurance agent or adjuster advises you on what should be disposed of. All items should be examined and documented first. In that same regard, do not try to clean up/repair anything that seems salvageable. Wait for a professional. Keep detailed records and take pictures immediately following a disaster.
Working With Insurance Professionals and Contractors:
Contacting the insurance company: Notify the insurance agent for your homeowners' policy regarding the damage to your property as soon as possible. The agent will sequentially contact an insurance adjustor or give you contact information to reach the adjustor yourself. Unless your loss is associated with a much larger disaster, the adjustor will arrange a meeting with you to examine your property within a few days.
Preparing for the Adjustor's Visit:
If possible, separate damaged items in your home from the undamaged in preparation for the adjustor's visit.
Have on hand receipts, cancelled checks, and other proofs of purchase for articles in need of replacement, such as appliances.
The adjustor is required to submit a Proof of Loss form to the insurance company, which needs to be signed by the policyholder and possibly notarized.
Often your insurance carrier will cover the total amount of your loss minus the deductible, up to the face value of your policy.
Restoration:
At this point, you will be advised to hire a contractor of your choice. Just about every local government requires that you obtain a building permit prior to having repairs or alterations done on your property. Generally, it is the contractor's responsibility to obtain the building permit, for which there is a fee based on the value of improvement. As part of your negotiations with the contractor, ensure there is a written guarantee that all work will conform to local accepted codes and zoning regulations.
As the restoration process of your property is in effect, it is imperative that you pay attention to all detail of damages, fixes, purchases, etc. Most importantly ― remember, even though you may not see any improvement today, tomorrow, or even a week from now, keeping a long-term perspective in mind will help you persevere. Things will get better, with time, patience and support from others.
For more information about our restoration services, call 888-831-5011 or click here!