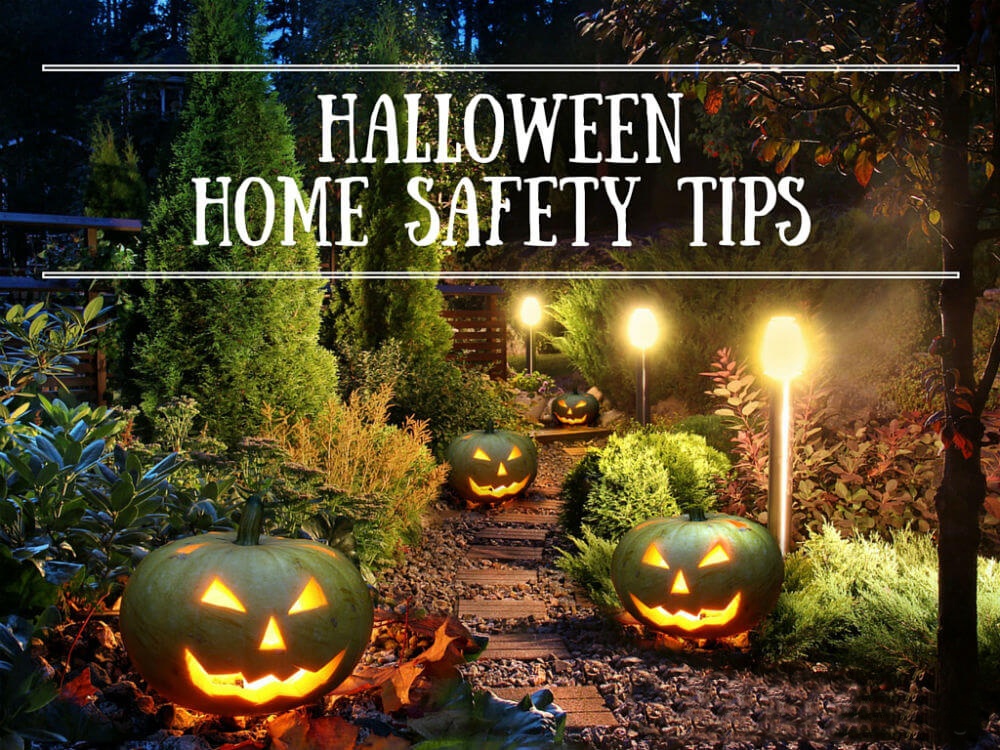 Traditional Halloween decorations such as Halloween Paper Mache, streamers, dried cornstalks, patterned leaves, carving pumpkins into jack-o'-lanterns and lighting bonfires, etc., are enjoyed by both children and adults alike. However, it is important to recognize these conventional activities can be fire hazards and holiday decorating should be done in a nontoxic and safe manner to avoid such risks.
Primarily, one should always keep decorations a safe
distance from open flames and other heat sources. A safe alternative to open flames are battery operated candles or LED lights which can be used to light up your carved pumpkin designs. If you are a traditionalist and would rather use a candle as opposed to a battery-operated candle remember to place the candle lit pumpkin away from other flammable decorations. Most important, be sure to keep all flammable decorations away from pathways where trick-or-treaters may stroll. Additionally, if you are using a flame, make sure the flame is a safe distance from both indoor and outdoor decorations. Also, be sure to always extinguish your open flames at the end of your event or activity.
An added consideration that requires attention when it comes to protecting your home and loved ones from fire hazards is to remember to never overload an extension cord. Whether your decorations are on the exterior and/or interior of the house it is important to not put too much strain on extension cords. Regularly checking your extension cords is imperative. If the cord or socket seems to be hot then one should suspend use in order to prevent overheating. In addition, make sure that extension cords are not crimped or do not have undue pressure placed on them (like a chair or sofa leg). This can create an area of "resistance" which can cause the cord to overheat and become a fire hazard.
Overall, the guidelines are simple to follow when decorating the home for Halloween. Just be mindful that natural materials are highly combustible and should be set far from open flames. If you are having a party and decide to decorate with flammable adornments and trimmings, it is important to make sure you buy flameproof ornamentations, LED lights or battery-operated candles.
Unexpectedly, should any hazardous situation occur, always be sure you have a home fire safety plan. "Feel the door" before you open it. If the door is hot, seek an alternative method of escape. A home fire safety plan should include having the proper fire extinguisher on hand but that's just one component. Here's what each home should have planned and in place:
All family members should talk about and discuss home evacuations routes in case of fire. Consider alternate routes to safety and what to do if you have a double level home.

Families with young children should practice their evacuation plan once a month.

Plan a designated meeting place in case an evacuation is necessary. A neighbor's home is a good choice.

Make sure everyone - even young children know how to call 911 - after they get themselves to safety.

Practice fire safety techniques such as staying low to the ground and when not to open a door during a fire.

Be sure to check smoke detectors by pressing the "test" button and change smoke detector batteries on a regular basis or on select holidays.

And yes, make sure you know what type of fire extinguisher should be in a home. Know how to use an extinguisher and more importantly when not to use it.