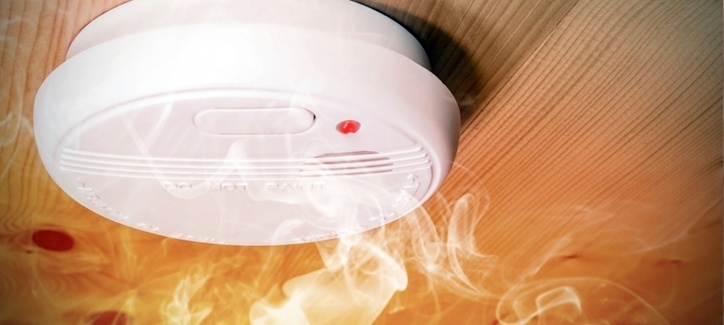 Although emergencies most often occur when you least expect them, you can do a great deal to mitigate potential damage by anticipating and being prepared. This is particularly true when it comes to being ready to act in the case of a fire emergency.
Stay Calm, but Act Swiftly
If you discover fire by smell, sight or by alarm, don't panic. You've got a plan in place to help keep you and your family safe. Your first actions should be to ensure that everyone is safely removed from the home and out of harm's way. Your inclination may be to try to save some of your belongings. This can be dangerous as fire spreads quickly and can be very unpredictable. Safety first.
Know Your Way Out
Your family should have an escape plan to get out of your house in the case of a fire. If you don't have one already, make this a priority for your family. In the case of a fire, smoke can be substantial, and may very well cloud your vision, so you've got to know where to go ahead of time.
Make sure that your escape plan includes two alternate exits, in the event that one is blocked. If you live in an apartment or condo building, know where all of the stairwells are located and don't use elevators. Have a meeting place for all family members to gather, after you've gotten out of the house. Heat and smoke both rise, so the closer you can be to the ground as you make your way out of your house, the better.
Before you Open the Door…
If you are in a room with a closed door when you detect fire, don't swing the door open straight away, as this may let the fire in and leave you trapped. Feel the door and the knob to check for heat. If it is hot, don't open the door. Similarly, if you see smoke coming under the door, don't open the door either.
If you are unable to get out of the room, try to block the space under the doorway with clothes, sheets or towels (preferably wet) to diminish the smoke entering the room. It's a good idea to store an escape ladder or rope on your second floor if you need to escape out of a window.
If Your Clothes Catch Fire
Don't run, as it will make your clothes burn faster. Immediately "stop, drop and roll." Lying down helps the flames from spreading further and rolling will help extinguish the flames.
Fire Damage
Your best safeguard against emergency is a preparedness plan. However, when disaster strikes, know that there is support to help you restore your home and your life in the aftermath. If your home or building has been impacted by fire damage, Cornerstone Appraisal and Restoration Services can help.